Contact Us
Skype Chat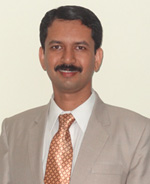 Dear Visitor,
If you would like to discuss with our Surgeon, Dr. Satish Bhat on Skype
Send an invitation to connect on our id dr.bhat
If you have installed Skype softwareon your computer/hand device, this is the path to be followed to establish link initially Skype > Home > Contacts > Add Contact here - enter dr.bhat
Send email to cosmetic.mangalore@gmail.com indicating your Name, City, your own Skype id. Also mention your preferred time to come online and connect to Dr. bhaton Skype. His preferred time is usually 2000-2100 HRS Indian standard time (GMT + 5:30 hours)
Our Surgeon will see this mail, verify your request to connect on Skype - accept it and also confirm the schedule by replying to your e-mail
At the designated time, day - please log onto Skype and see if the profile of dr.bhat is online. The call can now be made.